Charity market by tableware artists
On 11 Mar 2011, a massive earthquake of magnitude 9.0 and following tsunami with over 10 meters height cause catastrophic damage to Tohoku (North East) district of Japan. We would like to extend our deepest sympathy to the people who passed away and fall into difficulties.
We want to work together with the recovery of disaster sites in the way as tableware artists and decide to open the charity market of our works in Sapporo, Hokkaido.
This project, started with our will to help them, is still in progress, but we can work it out with supports from various fields.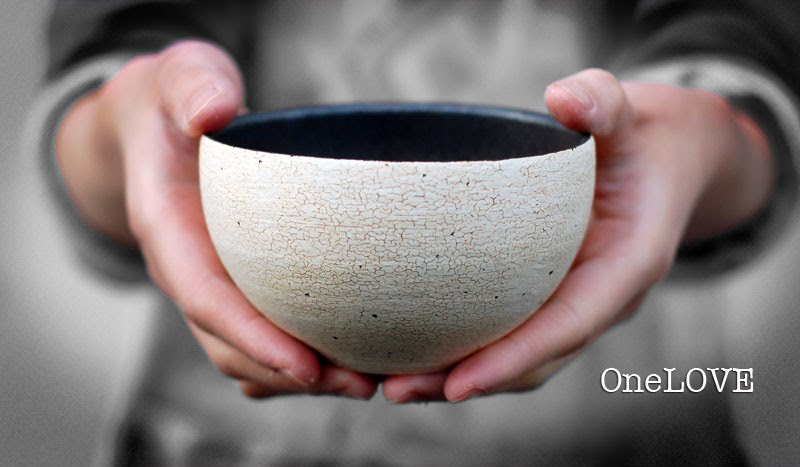 ---
In One LOVE - tableware market for charity -,
we sell tableware, donated by artists in Japan,
as well as from all around the world,
at 20 to 30 percent off the regular price.
All the proceeds will be given to Japanese Red Cross Society as donations for victims.
Schedule fixed!
22 (Fri.) to 24 (Sun.) April 2011
Site: Illums / Station 999
Nihon Seimei Sapporo building 2nd floor, Kita 3 Jo Nishi 4 Cho-me, Chuo-ku, Sapporo-shi
---
We look forward to your participation!
For tableware artists (of glassware, woodenware, ceramics, etc.) in Japan, as well as from around the world. Please donate your work(s).

Condition for donation. Although we do not consider design or technique, we only accept professional artists to ensure confidence for customers. We are glad support from amateur artists in the way other than donation.
"One LOVE" project aims to run with the least cost and to donate all the proceeds. We would appreciate the donation of packaging materials and shopping bags, also the production of leaflets.
We also need people who to support the organization and management of the market.
People versed in advertisement and media.
We would appreciate any help in various ways.
For Participants
In this "One LOVE" project, we would like to make your small but certain effort from each position into great support. We want to turn the things "what I can do" and "what only I can do" into the things "what we can do for someone" with the donation of works from artists, sites from the owners, designs by the designers and advertisement by media.
We believe that more works from around the world would be more power of influence.
At the moment, we require the donation of the works, as well as any idea which contribute to attract more customers to the event.
Since the market is coming up soon, 22 - 24 April, please send your work(s) to reach several days before the opening date.
Please note that donated works will not be send back even if they are unsold.
Please inform this project on your website, blog, twitter, facebook, etc.
Please sign up from here!

List of Participants
Shinobu HASHIMOTO
Maki SUGITA
Nangaku YOSHIDA
Sayaka IZUMI
Hashimoto Togei
Reiko TAMAGAWA
Akihiro NIKAIDO
Shuki Doraku
Mai KAWAMURA
Utsuwa Kenshin
Kaori KAWANABE
MIRADA
Kazunori OHNAKA
Takumi KUDO
Satoko OTOGAWA
Ado NOMURA
Etsuko KATO
Nagi NISHIMURA
Tomoyuki NAKAJIMA

Yuji ONODERA

Chiho ITO

Tetsutaro KOMAGO

Kumiko ISHIKAWA

Osamu Futagawa
Hisae JINNOHARA
Yoji HORIKOSHI
Michiko KOMATSU
Maya
Norikatsu SATO
Kikue SHIROOKA
Shiyo SAKAI
Hiroshi KIKUCHI
Satomi SUGINUMA
Kai Nobuo Kobo
Yoshihiro NISHIMURA
Noriko YAMAMOTO
Keiyo MIKAMI
Masaru SUZUKI
Sapporo Tojinsha
Yukiko KUNII
Hideminy

Satoshi TATEYAMA

Hideaki NUMANO

atelier Leaf

Yuri KAJIYAMA

Jun MAKINO

Misuzu MIZUTO
Satomi TAKAHASHI
Kazuhiko KUDO
Katsumi MACHIMURA
Akane KOBAYASHI
Station 999
Satomi NODA
Michie YAMAGUCHI
grosso
Kana TOTSUKA
TeaWave
Minoru FUJIKAWA
Shin-Ryoku-An
Junko SAKAMOTO
Mitsue KOIZUMI
Ueda Saketen
Naoto TSUNEKI
Kimito SUZUKI

Yoshie KAWAKAMI

glass cafe gla_gla

Makoto KUNO

Masashi YOSHIOKA

Izumi UENO
Detailed List of the Participants
---
LOVE Link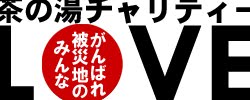 ---
Please announce more.
More works will be the support for victims.
Use these banners freely.




---
Organizer: STUDIO TENSTONE, Shinobu HASHIMOTO (Ceramist), E-Mail, Twitter: @H_shinobu
Phone: +11-866-5067, Address: 10-16, 9 Cho-me Kita, Heiwa-Dori, Shiraishi, Sapporo
Contact in English: Yoji HORIKOSHI (Ceramist), Contact, Twitter: @potter_y